Chinuri orange 2021 Chateau Khashmi
Chinuri orange 2021 Chateau Khashmi
SKU: 1224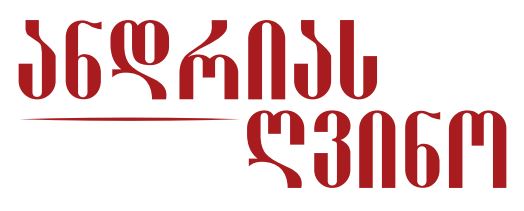 Chateau Khashmi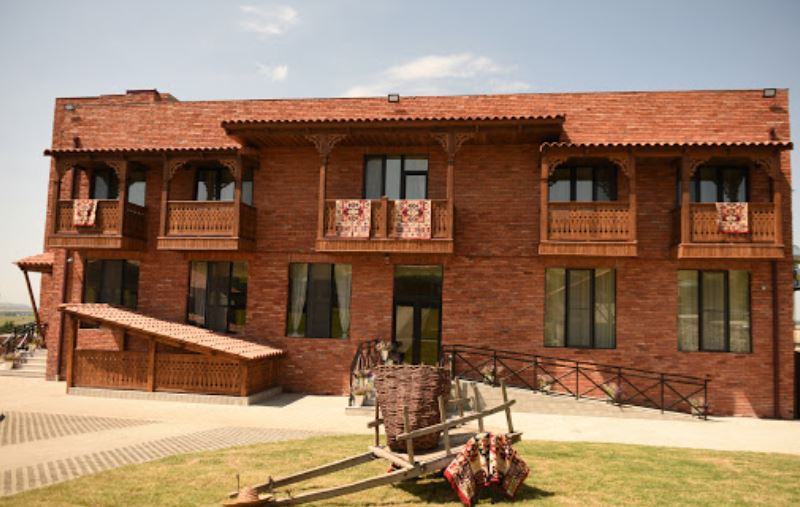 Chateau Khashmi je rodinný sklep ve vesnici Khashmi v údolí Lori, 35 km od Tbilisi v Gruzii.
Vyrábí víno podle staré gruzínské tradice, která se datuje do doby před 8000 lety.
Pro dosažení co nejlepší kvality vína důkladně sledují kvalitu a zralost hroznů a ručně je sklízí ve správný čas, kdy je cukernatost a kyselost na optimální úrovni.
Před drcením hroznů používají třídicí stoly, aby vybrali nejkvalitnější hrozny a odstranili ty méně kvalitní.
Po rozdrcení víno kvasí spolu s výlisky a stopkami v Qvevri,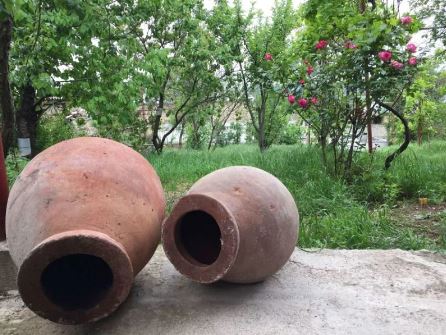 což jsou velké hliněné nádoby ve tvaru vejce (jako amfory) zakopané hluboko v zemi, aby se dosáhlo stabilní teploty po celý rok a měly nejlepší podmínky pro skladování.
Během kvašení používají rozsáhlé pracovní síly, sledují teplotu macerace a minimálně každé 3 hodiny (během aktivního kvašení) děrují výlisky (čepec), aby zabránili vysychání a oxidaci výlisků a ochladili kvasící šťávu, a dosáhli tak vynikajících aromatických vín.
Po ukončení kvašení se víno skladuje a zraje v ideálních a stálých teplotních podmínkách v Qvevri (podzemní nádobě) po dobu nejméně jednoho roku.
Vína jsou vyráběna přirozeně, což znamená, že jsou vyráběna bez přidávání nebo odstraňování čehokoli během vinifikace. Nejsou filtrována a neobsahují přidané siřičitany.
Zobrazit produkty (9)
Pairs well with: poultry, cheese, seafood, pasta
Variety: Chinuri
The wine is produced in qvevri, a Central Georgian method of vinification, with 5% skins and 2 weeks of skin contact. It is not filtered or clarified and sediment is to be expected. Store the wine bottles horizontally in a dark, cool place.
Contains sulphites
Go back