Riesling Ried Hollerin UNTOUCHED 2018 Schmidl BIO
Riesling Ried Hollerin UNTOUCHED 2018 Schmidl BIO
SKU: 726 EAN: 9120053540283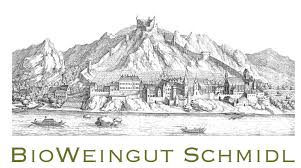 Untouched Riesling from Schmidl production. Taste!
Pairs well with: white meat
Only the ripest grapes from the Hollerin vineyard are used for 'untouched' processing. After pressing, the juice is poured into an oak barrel. It is transformed into wine by the natural microbiological fauna found in the berries. The wine is fermented and aged in oak until it is bottled. With an untouched line, it deliberately resembles "original winemaking craft", according to the motto: "less is often more". The most important "production factor" is not the technical equipment, but the time the wine needs to develop and mature. That is why this wine often remains in the barrel on its original yeast fauna for more than a year, until the wine is ready for bottling.
Go back